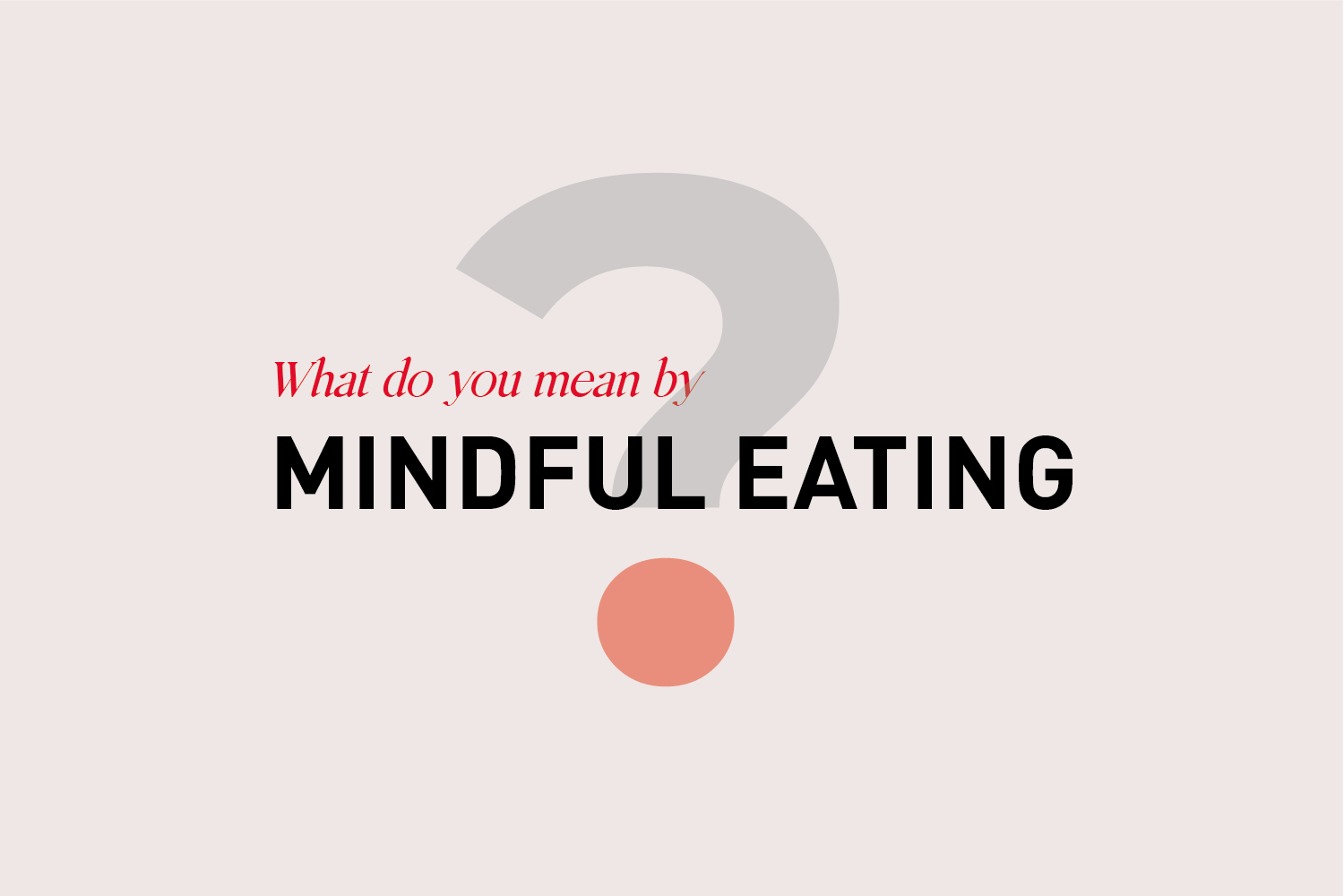 When was the last time you had a meal you remembered? A meal that stayed in your memory so deeply, you can still taste the flavours, the textures, the presentation come alive as you reminisce it? For most of us, this can bring back memories of family dinners, festivities, holidays, and the like. But think about it—isn't it mildly concerning that the last memory you had of a great meal was such a long time ago? Surely the meals you have daily aren't that bad!
Jokes aside, this is exactly what we mean when we talk about 'mindful eating'. We want you to remember every meal, and we strive to give you the best quality of food and service. But if you're still wondering what mindful eating is all about, here's a quick crash course to get you all caught up with the concept.
Pay Attention To What You Consume 
Mindful eating is a concept that asks you to pay more attention to what you consume. It's based on the Buddhist idea of 'mindfulness' that emphasizes on being present and 'in the moment'; being in a meditative state that makes you aware of all the physical sensations surrounding you, and using those sensations to cope with various issues such as stress, anxiety, depression, and many more.
Extending the same idea to the food that we consume, when you eat mindfully, you give yourself the time to actually experience the food that you eat. You consciously involve all the five senses in the experience of eating a meal, thus being more in touch with your body and its signals.
This practice allows your body to garner a more conscious, aware relationship to your food. Now do you realise why they say you should keep your phones, laptops and books away during meal times? It's because they want you to focus on your food!
Why Should I Eat Mindfully?
It's no secret that today's fast-paced lifestyle leaves little to no space for a wholesome meal; oftentimes we try to grab a 'quick lunch' so as to return to our work as soon as possible. Funnily enough, your brain doesn't even realize you're full until the first 20 minutes, so of course those quick snacks leave you feeling half-empty, fussy and tired.
When you eat mindfully, you condition your mind to react intentionally to the food that you consume. Your body will gradually let go of those unnecessary hunger pangs that make you eat even when your body doesn't need it. This is especially helpful for those who aim to lose weight: mindful eating will help you lower your chances of binge-eating or eating unhealthy, untimely snacks that contribute to fat production. Being conscious of what you eat and the time at which you eat will help you stay lighter, more active and energetic since your body won't be weighed down by food that it didn't ask for.
So, How Do I Begin?
The simplest ways to get started are with these easy but impactful practices: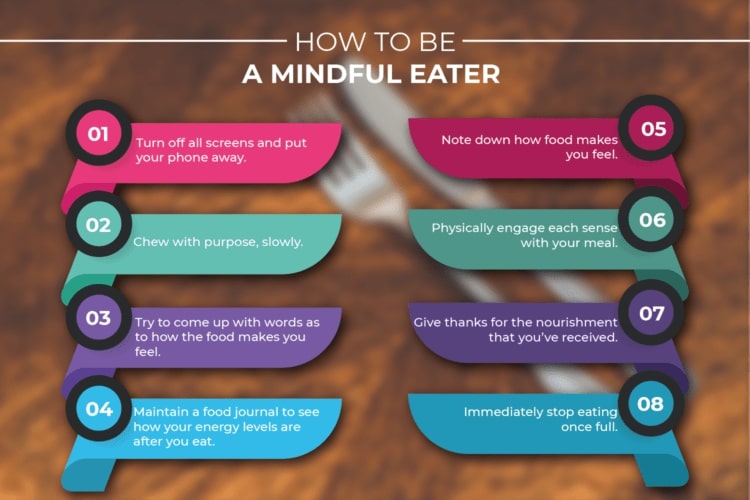 To sum it all up, mindful eating is a simple yet powerful tool to help you build a holistic approach to food & nutrition, with benefits that last a lifetime.
This practice will take some time to get used to, but it's never too late to start.