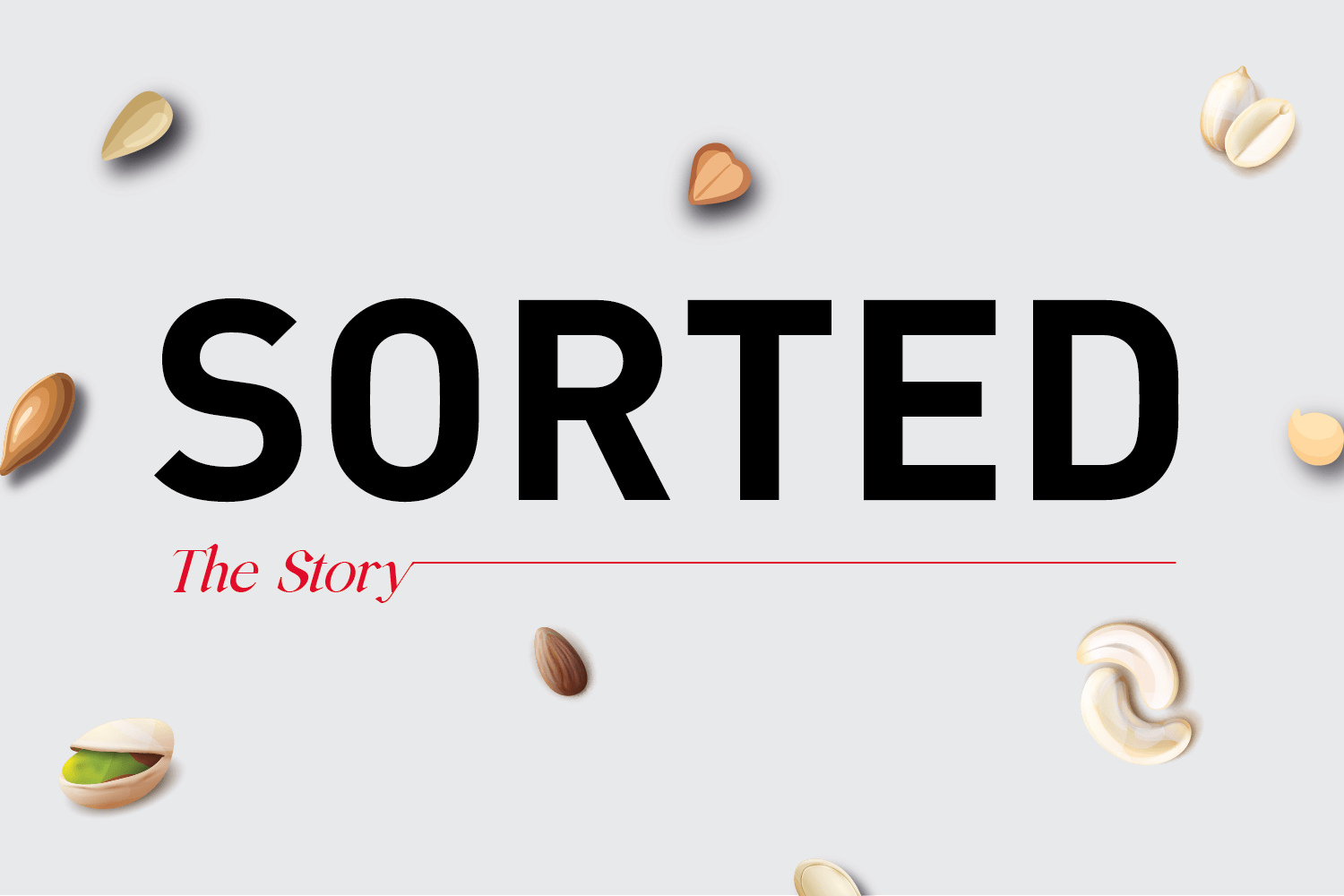 When you see people lining up to get their hands on amaranth choco chunk cookies and buckwheat crust pizzas, you know the world is changing. In a world of fad-diets and weight loss hacks, there is something that we must have done right to get where we are at today.
In over 4 years, Sorted Delicatessen has earned itself a reputation not just in Pune, but all over the country. What started out as a passion project, a small community that owners Girish and Zarina Monie wished to empower with their knowledge of food and nutrition, has today transformed into the world's first totally grain- free and naturally sweetened kitchen.
With a 100% no grain, no gluten, no wheat, no maida, no refined sugar, no corn, no soya, no millets and no rice, no preservatives, no chemicals, no refined oil/food, no processed foods, no additives, no bleach and no food colourings policy, Sorted Delicatessen has become a favourite haunt for not just the fitness folks, but for anyone and everyone who loves good food. Here's how we made it happen:
It all started with a small step ?
It was in 2016 when Girish Monie realised it was time to tidy up his lifestyle. Hours of research and binge-surfing on Google made him understand how working out was only the tip of the weight-loss iceberg- the real changes happened with the diet. Research introduced him to the lifestyle of the tribes native to South America, and the complete lack of lifestyle diseases in them! He read extensively about the East Indian Tribal Diet and the Amazonian Diet, and it intrigued him that no lifestyle diseases (diabetes, hypertension, obesity, etc) had ever been reported in these Amazonian tribal communities. The native South American tribes who followed a low-fat diet rich in fiber were found to have the healthiest hearts and arteries on the planet. After experiencing his share of fad-diets, Girish realised that the Amazonian diet and East Indian tribal diet worked the best for him.

What is this tribal diet that we speak of?
Without getting into the technicalities, the tribal diet is essentially a nutrient-dense, high fiber diet. Girish saw changes in terms of weight loss, and an increase in energy levels and strength, and made the decision to stick with this diet. Upon further research, he was introduced to lesser-known pseudo cereals with grain-like properties like buckwheat, amaranth and quinoa. Girish went on to adopt other non-grain foods like flaxseeds and chia, and realised that all this was working miraculously well. That's when he decided to invest money in R&D, a process that took 14 months.
In 2018, Sorted. Delicatessen was born.

What was so great about this no-grain diet?
Girish first came across the "low GI index" term when he started doing his research on the no-grain diet. Research showed that a low GI, i.e., low glycaemic index diet, helps correct insulin imbalances. Girish understood the concept of sugar highs and crashes as he understood the effect that high GI foods had on our bodies. Studies showed that buckwheat, quinoa and amaranth, with an ideal bandwidth of <52 GI, were termed to be the best non-grains for a human diet.

But…why would anyone eat a pizza base made of amaranth and water chestnut?
Our idea behind this was simple: don't change the food that the body sees, only change what it ingests. The eye sees the food, the brain processes it, and the palate tastes it- at Sorted. Delicatessen our focus was to ensure that what our guests tasted made them come back to us for round 2 (and more) We gave them what they wanted, and if it was a pizza that they were craving for, we made sure they enjoyed it even while staying healthy!
We had a lot of un-learning to do
Corporate Chef Ubeid, who conceptualised the menu along with Girish and Zarina Monie and is also a partner in the company, was a corporate chef who had to spend weeks un-learning cooking, just so that he could create from scratch, all the non-grain foods that we had in mind. They worked together to un-learn all that he knew about cooking with refined oils, refined sugars, and refined flours.
In fact, we're proud to say that he doesn't know how to bake and cook with grains anymore!

It took us 3 months to realise that we're here to stay
When Girish started this brand, he started it for the love of health & nutrition, and not for the money. It was in 3 months when the team saw repeat customers, eager to swap their daily maida bread and wraps with our grain-free ones, that we knew we had arrived. Pune was talking about us, we had a few guests drive down from Mumbai before we opened a restaurant there, we even had guests all the way from Delhi! The customer base was vast- it wasn't just the fitness folks but also working mothers, office professionals, and kids! We saw pizza breakfasts become a regular thing at our restaurant, we saw fit-couple dates being enjoyed guilt-free. We saw our products selling like hot (grain-free) cakes. We knew we were on to something, and we decided to give it our best.

When we first started, our aim was to prevent people from hoarding food and stuffing it in their freezers. We wanted people to eat fresh, so we focussed on making everything fresh, by hand. This also inspired us to design our open kitchen, so that people could see all that we were making, with no hidden age
"We won't serve anything that we wouldn't eat ourselves"
With this principle as the driving force behind the team, we ensured that we gave our guests the best food and service. We aim to transform 10 million lives all over India in the next 10 years, and we are just about getting started. Our mission is a simple one: at Sorted. Delicatessen, you're one step closer to reaching your optimum health. 
We have no hidden agendas
Walk into our space and you'll see the open kitchen, the simple colour theme, the packaging on our products, and the transparency of our service. We don't have anything to hide, and we do not wish to complicate things for those who are looking out for a good time. When we say "grain free" we mean it. When we say "no gluten" you can close your eyes and trust us blindly. Our ingredients and macronutrient count are in your face, quite literally. Pick up a pack of our products and you'll know the exact quantity of every ingredient; we spare you the mental math and only wish for you to come back to us for healthier meals.

"Your product changed my life"
It's feedback like this that keeps us going. We're so grateful that we have built this community that strives to stay healthy, and inspires us to be creative and continue building this dream.